2019/20 Seniors Captain
Men's Seniors Captain, Ian Gaskell

A warm and hearty welcome to all members eligible to play Seniors golf in 2019/20 from the men's Seniors Captain, Ian Gaskell

You qualify as a senior if you are male and 55 years or older. We have a flourishing and enthusiastic Seniors section involving over 60 active participants which covers the range of typical golfing requirements, from occasional and more social through to the genuinely competitive.

All men's senior activities are organised during weekdays and a good place to start for new members is to join one of the Club Roll-Ups, which predominantly involve Seniors, held on Tuesday and Thursday mornings or the newly initiated Seniors Roll-Up to be held at 8.00am on Mondays from April 2019. You will be made very welcome and these will provide you with an easy entry into the Seniors Group.
The club also runs a fun nine-hole Champagne Roll-Up on Friday afternoon and evening to which all Seniors are made very welcome.
Over the course of the year, we have at least 50 matches against other clubs, both friendly and in leagues. Many of these are home and away and although obviously competitive they are there to be enjoyed as good social occasions in themselves. All you need is an active handicap and to make yourself available. In the summer and winter leagues and cup, we are keen to compete and hopefully win. We are currently the Summer League winners and have won the Winter League in the past.
We run a number of weekday competitions for Seniors (including matchplay knockout and a season long stableford competition) to complement the more formal competitions run by the club for all members. On behalf of the club we also run a fun day of golf called TOGS each month where teams will be chosen on the day and compete using a variety of competition formats. We hold three mini-tours during the year, including an annual three days on the Isle of Wight, which are always well subscribed and great fun.

We reckon that we have a really great group which provides good fellowship and sometimes initiates great golf! We are very keen to have a steady influx of new blood – so please get involved. To register your interest in any of the above activities please contact me by e-mail at dgseniorscaptain@gmail.com I will then ensure that you are included in the TOGS and Active Seniors mailing lists and add your name to the availability chart for matches. The availability chart can be accessed through the "use google sheets link below".

Remember all standards and states of swing and mind will be made most welcome!

Have fun and enjoy your golf.

Ian Gaskell
M4 Winter League 4th March away vs Sand Martins
Neither team could now qualify for the knock-out rounds in the Nonsuch Division, those places being occupied by W Berks (again) and The Downshire. However, it was a question of pride to beat Sand martins in which case we would have finished 3rd in the Division. Not to be as we were beaten 3 – 1, if only by close margins. A big thank you to all who participated over the winter months and better luck next year under a new captain.
2018/19 Seniors Captain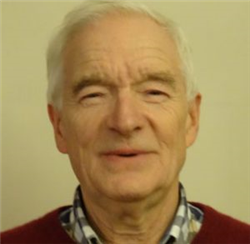 Chris and Ian would like to welcome you to Seniors Golf 2019.



Chris Armitage Seniors Captain Ian Gaskell Seniors Vice Captain<>

If you are male, 55 or more and are looking for a friendly and sociable section that plays all year round, then look no further, we definitely have the programme of events for you! All levels of ability are welcome. Seniors' handicaps range from 9 to 28. The section is very active with a mix of roll-ups, matches, away tours and fun competitions (TOGS). Here we are on our overseas tour.





It's easy to join in Seniors golf at Donnington Grove and whatever the state of your handicap, golf swing or mind (!) you will be made very welcome. You can start by joining a roll-up, playing in a TOGS event or by e-mailing me at dgseniorscaptain@gmail.com when we will put you name on the TOGS and Active Seniors mailing lists.

Roll-ups occur every Tuesday and Thursday at 08:30 and 09:30 throughout the year. These are open to all members but it's mostly seniors who attend as they're mid-week. The 08:30 time tends to be the more popular. As the name suggests, there's no need to book, just roll-up say 20 mins beforehand to be fixed up with a game. Balls are drawn out of a hat so all levels play against one another.

TOGS events occur once a month, again on a Tuesday or Thursday. They are fun events organised by the Seniors but to which any age is welcome, female or male. Be in the bar by 8.15 latest to have your name drawn. There's a £3 entry fee to cover the cost of the wonderful prizes that are liberally handed out. If you have contacted me you'll receive an email in advance telling you what's being planned. Just roll-up on time on the day to take part.

During the summer the Seniors play over 30 friendly and league fixtures with other clubs in the area. These are home and away and give a good opportunity to play other courses and meet some interesting people. The cost of these is about £14-£17 per match, which covers the cost of a meal – sometimes a breakfast, sometimes dinner.
Our performance so far this year is pretty good:


To get picked for matches, register your interest by e-mail to dgseniorscaptain@gmail.com. We will then put your name on the availability chart. Once your name is on the chart you can fill in your availability for the matches. Just follow the use google sheets link here This will take you to the availability page where you'll find your name in the left hand column and the list of fixtures across the top. Just select "yes" from the drop down box in the appropriate name/fixture cell and you'll be considered for selection. Your selection is automatically saved.

We're also involved in the Graham Jefferies Winter League and the M4 Winter League. If you want to play club matches over the winter months then check them out here. These matches are more competitive and selection will be based on the current form of the players involved.

We've got into the habit of running three tours a year (Spring, Summer and Autumn) and these are good fun to attend. So long as there's someone daft enough to organise them I'm sure these will continue for years to come. You'll get emails about these as they come along.

Donnington Seniors is a very friendly section and welcomes all new members to join in and extend their golfing experience. The social side of the Seniors is a great way of making new and lasting friends, not only at Donnington, but also at other clubs. Take a look at our senior web pages, see what takes your fancy and get in touch or just turn up.
Enjoy your golf
Chris Armitage