DG Club President
Andy Storer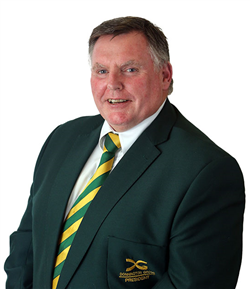 I am at that age where, my mind still thinks I am 29, my humour suggests I am 12, while my body mostly keeps asking if I am sure I am not dead yet. In days past when I had a waist, you could find me running around a pitch chasing an odd shaped ball, please talk slowly to me I was a prop forward, we weren't known for our intelligence back then. I was told "Sport is good for you when you're young" in the past few years I have discovered it's not very good for you in later years, two new hips and some scaffolding in my back goes to prove that.

I became a member of our great club 13 years ago, with believe it or not a playing handicap of 3 and a waist. This great golf course has taken its toll and I now knock it round off 12, now and again I play a few holes like I used to but not very often. I join the club committee as members rep a few years later. It was an eye-opening experience realising what goes on behind the scenes. I was asked to be vice-captain in 2013 which I accepted and went on to be Club Captain in 2014. I was asked to take on the role of Handicap and Competitions secretary in 2017, which I did for two years, and now, here I am as your club President.

You can find me in many places at Donnington Grove, trees, bushes, bunkers, pro-shop, but most of all you will always find me post round in the bar, after a bad round give me chance to get the first Guinness down, and then it's safe to come and have a chat about anything you want. I will probably forget your name, too many whacks on the head in the front row, but I will always listen.

Playing golf is what it's all about, feel free to, join me for a game, give me a call, drop me a text or e-mail if I can I will be there, if there is a space in the group in competitions put your name in. The golf may not be of the highest standard, but we will have a laugh, and that's what we are here for after all.

Have a fantastic golfing year, but most of all "Have some Fun"

Andy

Club Captain
Sandy Byfield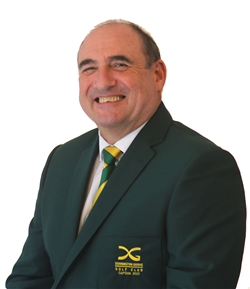 When I joined Donnington Grove at the start of 2011, this was the first time I had actually belonged to a golf club.

I didn't take up the sport until I was in my 30s, when a friend took me down to a driving range. And I was hooked on wanting to play the sport. Call me a slow starter if you like, but being hooked actually meant that I got to play whenever I saw this friend 3-4 times a year.

That was followed by a period when I doubled my golf output by joining a society …. And playing 6 or 7 times a year!!!

But once I decided to join a club, it all changed for me. I really can't think of how I coped before without playing every week.

I first got involved with the committee back in 2019 when I took over as Competitions Secretary from our now president, Andy Storer.

And now I am extremely proud to be your Club Captain.

Before giving my life over to golf when I joined Donnington Grove, my previous passion in sport was archery. Back at the turn of the century (I am feeling old saying that) I was pretty good at it, being ranked in the top 25 UK archers. Weekends away chasing glory was the order of the day back then.

And then one day I just hung up my bow for good, basically because to take it to the next step (international) would have meant giving up 4-5 days a week, something my circumstances at the time couldn't accommodate.

And that's me folks!

Ladies Captain
Sarah Fowler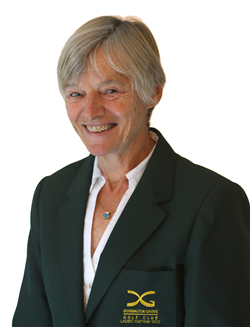 Sport has always been an integral part of my life from the time my father took me on a tennis court at the age of 7 or 8. I played hockey until I left university and then took up squash as my main activity. I turned to running at the age of 47 when my twins (identical girls) decided to take up the sport and it was easier to join them than just drive around watching! I soon became very involved with Newbury Athletic Club and qualified as a middle distance/endurance coach and an official. I loved to run in the countryside and always preferred cross-country racing although did compete in track and field events and some road-running.

Bernie Martin should be credited (or blamed!) for getting me into golf in 2018 when she started a beginner's group at Donnington Valley knowing that I had briefly thought about it some 6 years earlier. True to form I quickly became addicted and the rest as they say is history. Golf provides me with the perfect combination of my love of the outdoors and an infuriating sport that requires an enormous amount of patience and practice. The views from the top of the 6th/7th at Donnington Grove are simply spectacular. Golf is undoubtedly a great social sport and I love to meet and play with different people.

I more or less retired completely at the end of May 2021 and, whilst I volunteer for the West Berkshire Foodbank and still play some tennis and help coach athletics once a week, I will have plenty of time to devote to the role of ladies captain which I hope to fulfil to the best of my abilities.
I sincerely hope that anyone will feel free to contact me with any suggestions they may have for how I might better operate in the role or indeed with offers of help for the future!
Sarah

Seniors Captain
Mike Pritchard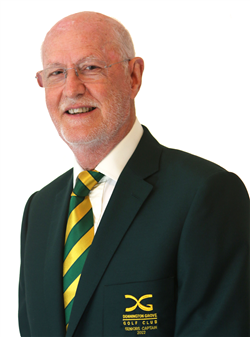 A warm and hearty welcome to all Donnington Grove members eligible to play Seniors golf in 2021/22 from the men's Seniors Captain, Mike Pritchard.

You qualify as a senior if you are male and 55 years or older. We are a flourishing and enthusiastic Seniors section involving around 90 active participants and covering the range of typical golfing endeavours, from occasional and more social through to the genuinely competitive.
All men's senior activities are organised during weekdays and a good place to start for new members is to join one of the Club Mixed Roll-Ups, which predominantly involve Seniors, held on Monday, Tuesday and Thursday mornings. You will be made very welcome and these will provide you with an easy entry into the Seniors Group.

During the Summer. the club also runs fun nine-hole Champagne Roll-Ups on Friday afternoon and evening to which all Seniors are made very welcome.

Over the course of the year, we have around 50 matches against other clubs, both friendly and in leagues. Many of these are home and away and although competitive, they are there to be enjoyed as good social occasions in themselves. All you need is an active handicap and to make yourself available. The summer and winter leagues and cup are where we are keen to compete and hopefully win. However, the Summer friendly matches are very inclusive and for social and golfing enjoyment but nevertheless we also like winning them.

We run a number of weekday competitions for Seniors (including matchplay knockout and a season long stableford competition) to complement the more formal competitions run by the club for all members. Also, for the club each month, we run golfing fun days known as "TOGS" where teams are chosen on the day and compete using a variety of competition formats. Additionally, we hold three mini-tours during the year, including an annual three days on the Isle of Wight, which are always well subscribed and great fun.

We are a really great group providing good fellowship which also can become great golf! We are very keen to have a steady influx of new blood – so please get involved. To register your interest in any of the above activities please contact me by e-mail at dgseniorscaptain@gmail.com after which I will ensure that you are included in the TOGS and Active Seniors mailing lists and add your name to the availability chart for matches. The availability chart can be accessed through the Summer Matches and Winter Leagues pages.

Remember all standards and states of swing and mind will be made most welcome!

Have fun and enjoy your golf.
Mike Pritchard



Club Vice Captain
Rob Hinson
I have always been doing some outdoor activity or sport. Whilst at school I played hockey, cricket as well as cross country running. Mountain walking, kayaking and cyclo-cross took up the rest of my time. Progressing to Crown green bowls, as it was a reasonable excuse to combine a sport with visiting pubs. I was an archer for 10 years, until time commitments became excessive. I still run occasionally and have completed 4 marathons (3 London).

I started playing golf accidentally due to a twist of circumstances; I used to play squash regularly until the venue closed, my squash partner suggested 9 holes of golf instead, with little opportunity to refuse as he had some spare clubs. After 3 rounds I had been bitten, paid for some lessons and I then continued to play once a week. I was a member at Hadden Hill for 18 months and got to play Donnington Grove on a society day. What an eye opener, I joined in 2012 and haven't looked back since.

I am always happy to play golf, predominately at the weekend if you would like to join me or discuss anything just let me know.
Ladies Vice Captain
Toni Prince
It is a privilege to be asked to stand as Lady Vice Captain for 2022 at Donnington Grove Golf Club. When Sarah asked me I was somewhat apprehensive, I did ask for the Job Description and it didn't take too long to respond with a "Yes"....The apprehension had derived by myself still working full time as a Civil Servant and was wary that I could not be at the club to play with you all during the week, however, it worked for me and The Hampshire Golf Club Ladies Section in 2011 where I was privileged to become Lady Captain, a year I thoroughly enjoyed.
 
I've been playing Golf since 2009; 2009 – 2013 The Hampshire; 2014 – 2020 Donnington Valley then joined Donnington Grove in April 2020. The first ever time I picked up a golf club was when I was around 17, it was a wonderful sunny day, walking the dogs around a field and my uncle handed me a club...Well of course I had no clue what to do with it, so I decided just to twist and turn and well....the club smacked into the ground so hard I felt as though I was clinging on to a pneumatic drill, it was just awful and I swore back then I would never play golf, it just wasn't for me. However, when my 2 boys (I have 2 Girls & 2 Boys, 2 Granddaughters and a Grandson) became interested in golf, I figured, hmmm maybe I'll give it ago as I was always at the club (Tidworth) at their lessons....and I got HOOKED big time and never looked back.
 
I look forward to supporting our Lady Captain – Sarah over this next 12 months and likewise the Ladies Section and the Club as a whole. I will endeavour to attend as many weekday comps / roll-ups as I can, and if anyone would like a round with me please do not hesitate in asking or just joining a tee-time.
 
I would like to end by saying I wish you all good golfing for the year ahead whether that is competition or socially and I look forward to meeting with you all in due course.
 
Take Care, keep Safe & Stay Well.....Toni x
Seniors Vice Captain
Clive Richards
Club Committee 2022
Club President Andy Storer
Club Captain Sandy Byfield
Ladies Captain Sarah Fowler
Seniors' Captain Mike Pritchard

Other committee members:

Club Vice Captain Rob Hinson
Ladies Vice Captain Toni Prince
Seniors Vice Captain Clive Richards
Competition and Handicap secretary Andy Meredith
Handicaps Jazz Kang
Club Treasurer Gill Lane
Members rep TBC
Members rep TBC
Also attending meetings, representing owners Sandtrend, General Manager Nigel Green, Dave Knight Head Greenkeeper and Head Professional and Golf Manager Tom Fleming as well as a member of the restaurant staff.
The committee oversees all aspects of member's golf at Donnington Grove and is there to represent member's best interests in the on-going relationship with the course owners.
Monthly meetings are chaired by the Club Captain with each committee member having a vote. The exceptions are the management reps and the non-voting President, who is there to ensure continuity and provide strategic guidance to the committee. The minutes of the monthly meetings are available online to view under Committee Minutes.
The agenda of the Club A.G.M. (held once a year)
is also available, along with the minutes of the previous A.G.M., on the club website below. Members will naturally be interested in what's happening out on the course and any changes that are being planned by the owners. News items provide useful updates, but the regular email Newsletters updates provided by Tom Fleming, and the management report and course report contained in the Committee minutes, provides a wider and more detailed perspective. Please have a look.
The committee is fully accountable to you, the members, but it is also responsible for maintaining the discipline, plus the standards and etiquette of the club, therefore we ask members to have a look at the information found here on the website, especially on, the Donnington Grove Code of Conduct and club constitution, and to abide by these at all time.
If you have any ideas or issues that you would like to put forward to the committee then please contact any committee member direct as listed above or email via the Club Captain and the Club President on committee@donnington-grove.com
If you would like to become involved in the running of the Committee, please contact Andy by e-mail committee@donnington-grove.com or speak to him around the club.
As members of this club we are very fortunate as we have a superb club committee. As your club captains and club president we are dedicated to serving the best interests of all members and united in our passion and determination to make this year the best ever at Donnington Grove. With a little help from you, our members, we'll make it happen!

Andy Meredith Competition and Handicap secretary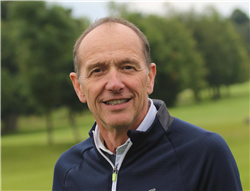 Andy Meredith Competition and Handicap secretary

I have always been a sporty type and participated in many team and individual sports.

My first experiences of Golf were as a teenager, however football soon took over as my main passion which I continued to play at county level into my thirties.

Skiing then took over and I qualified as a Canadian level 1 instructor in my forties.

I continued to play mostly corporate golf and happened to attend one at Donnington Grove in 2011, I was immediately impressed with the course and decided to join to play more of our great game.
I got an initial handicap of 24, found regular playing partners, and have managed to get my handicap index down to 9.

I enjoy the challenge of our wonderful course and look forward to trying to improve that handicap further.

I am proud tp represent the club as Competitions Secretary and appreciate the support and trust from the committee.

Anybody with questions or observations can contact me directly and I will do my best to respond effectively.

I am happy to play golf with all members so please add your name if you see a gap on the booking system.

Happy Golfing.

Handicaps
Jazz Kang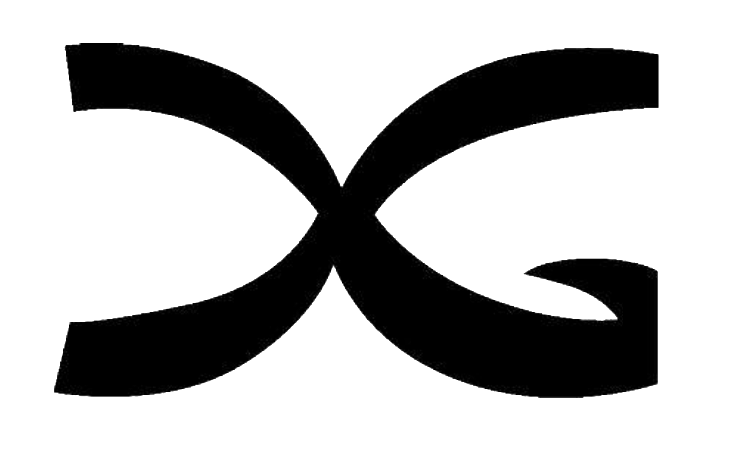 Club Treasurer
Gill Lane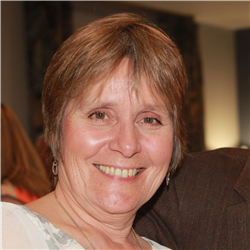 Donnington Grove Constitution
Playing in the DG Committee Saturday Slot
You may have noticed that their is a Committee tee slot booked on Saturdays about 11:30.

You probably thought them cheeky !!!! booking their own slot.

The idea is for any members to come and join one or two of the committee for a game on a Saturday morning, we have started with some of the new members joining us and it is good fun.

So if you would like to play ask in the popshop or E-mail Andy at committee@donnington-grove.com
DG Committee Minutes