DG Club President
Mr Andy Storer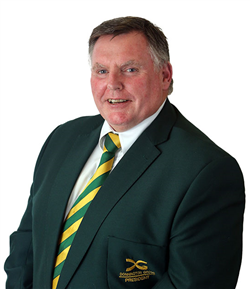 I am at that age where, my mind still thinks I am 29, my humour suggests I am 12, while my body mostly keeps asking if I am sure I am not dead yet. In days past when I had a waist, you could find me running around a pitch chasing an odd shaped ball, please talk slowly to me I was a prop forward, we weren't known for our intelligence back then. I was told "Sport is good for you when you're young" in the past few years I have discovered it's not very good for you in later years, two new hips and some scaffolding in my back goes to prove that.

I became a member of our great club 13 years ago, with believe it or not a playing handicap of 3 and a waist. This great golf course has taken its toll and I now knock it round off 12, now and again I play a few holes like I used to but not very often. I join the club committee as members rep a few years later. It was an eye-opening experience realising what goes on behind the scenes. I was asked to be vice-captain in 2013 which I accepted and went on to be Club Captain in 2014. I was asked to take on the role of Handicap and Competitions secretary in 2017, which I did for two years, and now, here I am as your club President.

You can find me in many places at Donnington Grove, trees, bushes, bunkers, pro-shop, but most of all you will always find me post round in the bar, after a bad round give me chance to get the first Guinness down, and then it's safe to come and have a chat about anything you want. I will probably forget your name, too many whacks on the head in the front row, but I will always listen.

Playing golf is what it's all about, feel free to, join me for a game, give me a call, drop me a text or e-mail if I can I will be there, if there is a space in the group in competitions put your name in. The golf may not be of the highest standard, but we will have a laugh, and that's what we are here for after all.

Have a fantastic golfing year, but most of all "Have some Fun"

Andy

Your Questions Answered from email AGM Questions
Please see below responses to e-mails following on from the 2020 AGM
Your Questions Answered
Due to the Covid 19 situation at the time of the AGM, a very small number of members attended the meeting, due to this situation it was decided, for the first time, that a copy of the draft minutes of the meeting would be posted on the club website, and a period of time would be allowed for the membership to ask any questions they may have wished to ask if they had attended, to be asked by e-mail. Only two questions were asked, one at the meeting and one by e-mail. I took both questions to the next committee meeting for discussion.
Both questions were given full attention at the meeting, I am as set out in the AGM now able to publish the answers of the management and committee to the questions asked.

Question 1 - Lorraine Storey
Would it be possible to streamline the process of competition prize money?
The pro-shop team take the money for the competitions, would it not be possible for the pro-shop team to calculate the prize monies for the competition. Then assign the correct monies straight onto the members card account. Then return the nett amount for the club treasurer. It is felt by several members that they must wait to long for monies to be put onto their accounts.

A; -
The general committee will maintain control of the competition monies. To streamline payment of winner's prize monies. By the end of the first week of each month, the Pro-shop will be informed of the previous months winners and the relevant prize monies, the pro-shop will then deposit all prize monies onto the winners accounts in the shop. A list of the month's winners will be posted each month on the club website.

Question 2- Keith Bassett
It is not so much a question as an observation of golf in the winter months in Scotland. During winter months and to protect the course (in particular the fairways), each member is given a small "mat" (artificial turf) and play their ball off of this.

This protects the fairways and provides consistency of strike for the golfer. Given the conditions we appear to endure each year - given its famine or flood - would the committee consider a similar approach?

Cost wise, this could be accommodated within the annual subscription?

A; -
The use of fairway matts to protect the fairways through the winter months has been discussed, it is thought that their use would protect the fairways and be cost effective for future years. There will be a 90% possibility of use in the coming years.


Many thanks for using your time to read the publish draft minutes and to ask any questions you had. You have not missed your opportunity to ask any question you may have; the committee continues to meet every month throughout the currant situation using digital conferencing.
You can ask any question through your members representatives Gary Rinaldi and Cliff Westly, who will ask your question at the next meeting, or you can drop myself an e-mail using; -
committee@donnington-grove.com
All questions asked will be given the full attention of the committee and management of Donnington Grove, and will be published within the minutes of the monthly meeting published on the club website.

Best wishes
"Happy Golfing"
Andy Storer
President Donnington Grove Golf Club

Please welcome DG Captains for 2020 / 21
Steve Lillywhite Club Captain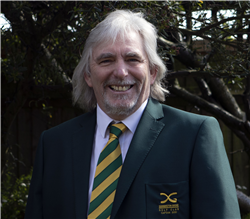 Alison Lillywhite Ladies Captain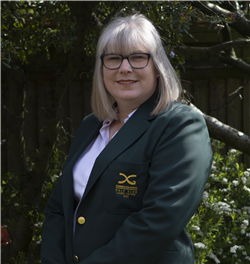 A Note from your 2020 Club Captains Steve & Ali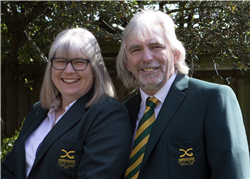 What an honour and a privilege it is for us to have been asked to be Club Captain and Ladies Captain and a first for Donnington Grove to have a Mr & Mrs at the helm. We are very lucky to be able to represent such a wonderful club and we thank Rob & Anne-Marie for asking us.


With Ian carrying on in the role of Senior's Captain, we will be supporting Newbury Cancer Care again as our charity. Last year the charity benefited from the amazing sum of over £9500, courtesy of the generosity of Donnington Grove members. It seems that as members you are very keen to support not only a worthwhile charity, but one that benefits us as a local community.


With all the best laid plans for the start of our year, because of the coronavirus we have had to delay all events until it is safe to once again socialise. We plan to run all the board comps when circumstances allow and also as many of the fun events (such as St Georges Day, VE Day) as we can. We will be running the champagne roll up this year, with a little help from our friends, and hope to get it underway as soon as we can safely do so. We have planned for several social events this year, the first being a Band & BBQ, featuring The Consuls, at the club on Friday 29th May; we are hoping that this will still go ahead but we will update you all in due course.


After a very wet winter when many didn't want to venture out on the course, the weather is now improving and we aren't allowed to play. Dave and his team, however, are still busy working to get the course ready for us all to enjoy and we thank them for all their hard work in these uncertain times. Thanks also go to Tom and the Pro-Shop team for everything they do to support us and the members.


We couldn't let our Drive In day pass without celebrating in some way, and since it has turned out to be a beautiful day, we popped the cork on a bottle of fizz and had a mini drive, chip and putt competition in the back garden. Obviously, we couldn't hit the driver as the neighbours would be less than impressed by broken windows, but we did have a chipping comp into a bucket and dusted off the putting mat too. After some fun today we still plan to hold our official Drive In on one of the Weekend Medal dates once the course has re-opened.


We would like to take this opportunity to say thank you to you all for your support and we hope to see you all on the course as soon as we can.

Stay well, Stay safe, Stay home

Ali & Steve
Club Captains


Ian Gaskell (Seniors Captain)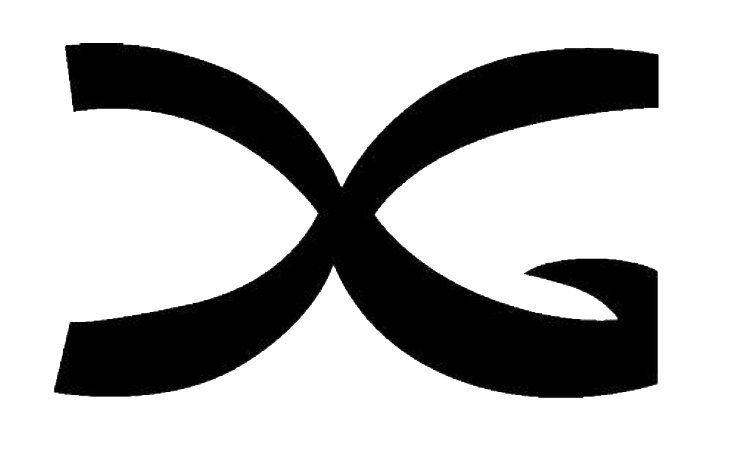 Ian is 68 years young and an ex civil servant of 19 years involved mainly in IT in the criminal justice area and then a self-employed business consultant and project manager. He took up golf in the mid-nineties once his dodgy knees stopped him playing cricket and has managed to achieve a consistently indifferent standard ever since. He joined Donnington Grove in 2009 and has since thoroughly enjoyed, the camaraderie and competitive enthusiasm of the members, particularly other seniors. His main objective in his second year as Seniors Captain is to promote a successful combination of competitive and social golf and involve as many mid-week seniors as possible.
Club Committee 2020/21
Club President Andy Storer
Club Captain Steve Lillywhite
Ladies Captain Alison Lillywhite
Seniors' Captain Ian Gaskell

Other committee members:

Club Vice-Captain TBA
Ladies Vice Captain TBA
Competition and Handicap secretary Sandy Byfield
Club Treasurer Gill Lane
Members rep Gary Rinaldi.
Members rep Cliff Westley

Also attending meetings, representing owners Sandtrend, General Manager Nigel Green, Dave Knight Head Greenkeeper and Head Professional and Golf Manager Tom Fleming as well as a member of the restaurant staff.
The committee oversees all aspects of member's golf at Donnington Grove and is there to represent member's best interests in the on-going relationship with the course owners.

Monthly meetings are chaired by the Club Captain with each committee member having a vote. The exceptions are the management reps and the non-voting President, who is there to ensure continuity and provide strategic guidance to the committee. The minutes of the monthly meetings are available online to view under Committee Minutes.

The agenda of the Club A.G.M. (held once a year)
is also available, along with the minutes of the previous A.G.M., on the club website below. Members will naturally be interested in what's happening out on the course and any changes that are being planned by the owners. News items provide useful updates, but the regular email Newsletters updates provided by Tom Fleming, and the management report and course report contained in the Committee minutes, provides a wider and more detailed perspective. Please have a look.

The committee is fully accountable to you, the members, but it is also responsible for maintaining the discipline, plus the standards and etiquette of the club, therefore we ask members to have a look at the information found here on the website, especially on, the Donnington Grove Code of Conduct and club constitution, and to abide by these at all time.

If you have any ideas or issues that you would like to put forward to the committee then please contact any committee member direct as listed above or email via the Club Captain and the Club President on committee@donnington-grove.com

If you would like to become involved in the running of the Committee, please contact Andy by e-mail committee@donnington-grove.com or speak to him around the club.

As members of this club we are very fortunate as we have a superb club committee. As your club captains and club president we are dedicated to serving the best interests of all members and united in our passion and determination to make this year the best ever at Donnington Grove. With a little help from you, our members, we'll make it happen!
DG Charity for 2020-2021 is "Newbury Cancer Care"
A local charity for local people in West Berkshire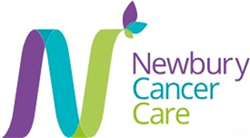 We are an independent charity, founded in 1984 to help local people who have been diagnosed with cancer or other life-threatening illnesses. We offer practical help and information to patients and their families living in West Berkshire, and are the parent charity for the Rainbow Rooms and the Rosemary Centre at the West Berkshire Community Hospital.

We work closely with Clinical Nurse Specialists, medical professionals and the Day Hospice to help improve the support offered from the point of diagnosis, for as long as we are needed.


Newbury Cancer Care
The Rosemary Centre, West Berkshire Community Hospital
Benham Hill, RG18 3AS
Charitable Incorporated Organisation
Registered Charity No. 1157796
• Email: office@newburycancercare.org.uk
• Tel: 01635 31542
DG Committee Minutes